Wherever you are in the UK, we will be visiting a Boat Show near you this year with our demonstration trailer and special offers just for the show.

Each boat show has been hand-picked for family friendliness ensuring you'll have a fantastic day out with entertainment for the whole family.

Come along and meet the team, share a glass of wine and pick your new teak table at the best boat shows in the UK!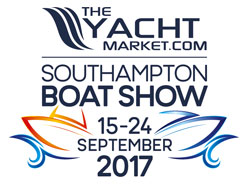 Discounted Tickets Available HERE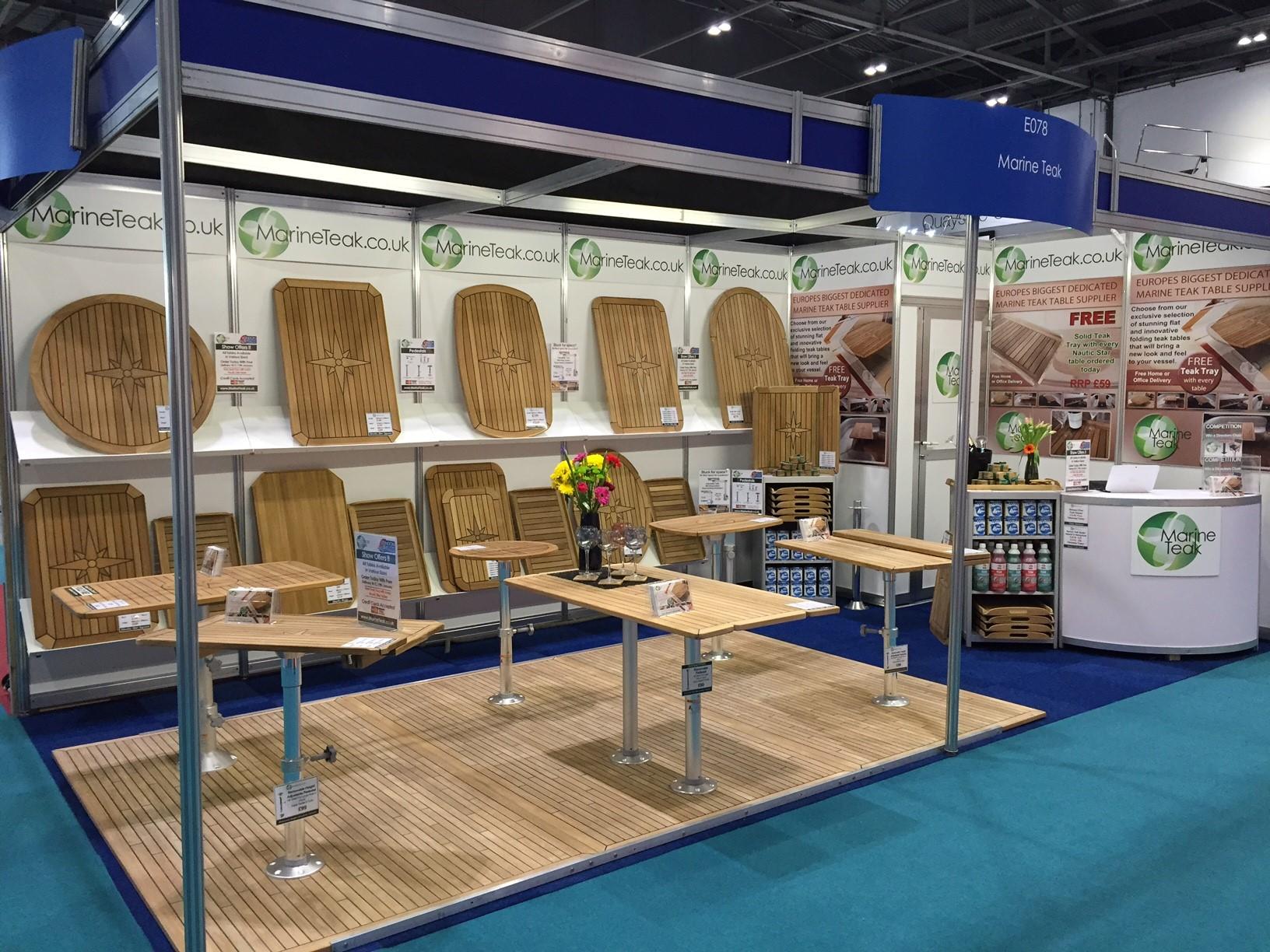 Start the New Year off in the best way possible - The London Boat Show is the perfect place to pick up a bargain and nosey around all the new boats on offer.
Marine Teak will be on stand F046 - in fact, if you are a Guiness drinker you won't be able to miss us this year !!
We will have plenty of new products alongside the amazing range of marine quality teak tables and don't miss out on our completely new free-standing Captains Tables which will be on display!

With 1000's of boats suppliers and brands there really is something for the whole family and is the premier Boat Show for the UK!

The biggest boat show in the UK!

Whether you are looking to buy your first boat, an experienced boater or just looking for a great family day out, there will be lots to see and do. Southampton Boat Show Reduced Price Ticket Offer Code:- EPTOYJVG9N

Click here to find us at SIBS !

Start the New Year off in the best way possible - The London Boat Show is the perfect place to pick up a bargain and nosey around all the new boats on offer.
Marine Teak will be on stand F044 - in fact, if you are a Guiness drinker you won't be able to miss us this year !!
We will have plenty of new products alongside the amazing range of marine quality teak tables and don't miss out on our completely new Directors Chairs which will also be on display!
Begin your own journey of discovery at the 2015 London Boat Show. Europe's first Boat Show, now in it's 61st year will be taking place from 9 - 18 January 2015.
This world-renowned event is where adventure starts, pioneers meet and innovation shines. Immerse yourself in the elements and explore a world of boating, the very latest in technology and show-stopping experiences that will really capture your imagination.
See our full range on tables and accessories on display at stand E078
Following the success of the 2014 Crick Boat Show, we are pleased to announce that this year's show will take place from Saturday 23rd to Monday 25th May. This will be the 16th year that the show will take place at Crick Marina, a beautiful setting on the Grand Union canal.
Whether you are looking to buy your first boat, an experienced boater or just looking for a great family day out, there will be lots to see and do.
The Northern Boat Show Launches At The International Mersey River Festival
The Northern Boat Show is an exciting new consumer show at the heart of the International Mersey River Festival, on Liverpool's Waterfront from 5 to 7 June in 2015. Endorsed by Liverpool City Council, this three-day boat show will put sailing boats, power boats and marine products, systems and services in front of serious boat buyers and more than 200,000 visitors to the Festival.
With 1000's of boats suppliers and brands there really is something for the whole family and is the premier Boat Show for the UK!
The biggest boat show in the UK!
Beaulieu Boat Jumble has hundreds of stands of boating bits, new trailerable boats, dinghies, equipment and craft from classics to nearly new.
With thousands of new and used boating bargains, it makes for an unmissable event for all sailors.This is all set in the beautiful grounds of Beaulieu in the New Forest, Hampshire and admission includes entrance to the National Motor Museum, Palace House, Beaulieu Abbey, and World of Top Gear.
Using all the facilities of the iconic village centre in Norfolk, the main exhibition area will be on the large Recreation Ground while other exhibitors will be displaying their wares on the water and on Horning's Swan Green and Village Green.
On display will be traditional and modern, luxury and affordable motor cruisers, yachts and launches plus inflatables and RIBs. Other exhibitors will include marine insurance and finance providers, hire fleets, yacht brokers, car dealers and some with broader appeal.
The Recreation Ground will also feature a special children's area where BeWILDerwood and others will provide activities and entertainment for younger visitors.
Hamble Point Marina is once again playing host to one of the south's premier new and used boat show, on Saturday 10th and Sunday 11th May 2014.
This popular FREE event will feature a great selection of new and used boats for sale, from day boats to sports boats, cruisers and RIBs to suit a range of budgets.
The show is an excellent opportunity for visitors to browse products from a wide range of leading marine companies.
The All Wales Boat Show is a celebratory festival of all water-based activities and is unique to the Region with a catchment area that covers not only all of Wales but also the North West, Isle of Man, West Midlands and Ireland.
One of the highlights for visitors at this year's show, to be staged at Conwy Quay Marina from May 30th to June 1st, will be the opportunity to try flyboarding yourself with expert instructors in the safe waters of the marina.
Where else could you find a Boat Show in such a beautiful, idyllic and tranquil setting?Where else can you see boats in action on the water whilst eating your lunch? What other Boat Show allows you to try any type of craft on the water before you buy.Fun displays on the 7 acre lake; competitions from Steam Engine Builds to Best Wooden Boat Build in Show and the incredible Cordless Drill Makita Challenge.
Extended Children's Area including safe, free introductory boats, canoe rides and tuition.

Crick Boat Show is located in the scenic setting of one of the country's most sought-after marinas, and with an extensive range of boats, boating bargains and waterway activities,
Crick Boat Show is the premier inland waterways event in the calendar plus a full range of fringe activities, including a live music programme and real-ales selection available in the entertainment and bar area morning till night.
This year's Show is going to be a festival of boating; be a hero and get on the water with the Royal Marines, try your hand at a round the world yachting experience, get the kids dinghy sailing, free and relax with the smooth tones of So Sinatra or rockout with The Beatlez!
With 1000's of boats suppliers and brands there really is something for the whole family and is the premier Boat Show for the UK!
Click on the logo on the left and use code 'EX12' for discounted tickets and we look forward to seeing you there!
Begin your own journey of discovery at the 2015 London Boat Show. Europe's first Boat Show, now in it's 61st year will be taking place from 9 - 18 January 2015.
This world-renowned event is where adventure starts, pioneers meet and innovation shines. Immerse yourself in the elements and explore a world of boating, the very latest in technology and show-stopping experiences that will really capture your imagination.
See our full range on tables and accessories on display at stand E078